Kids Foot Locker
UGG Bailey Bow II - Girls' Preschool
From UGG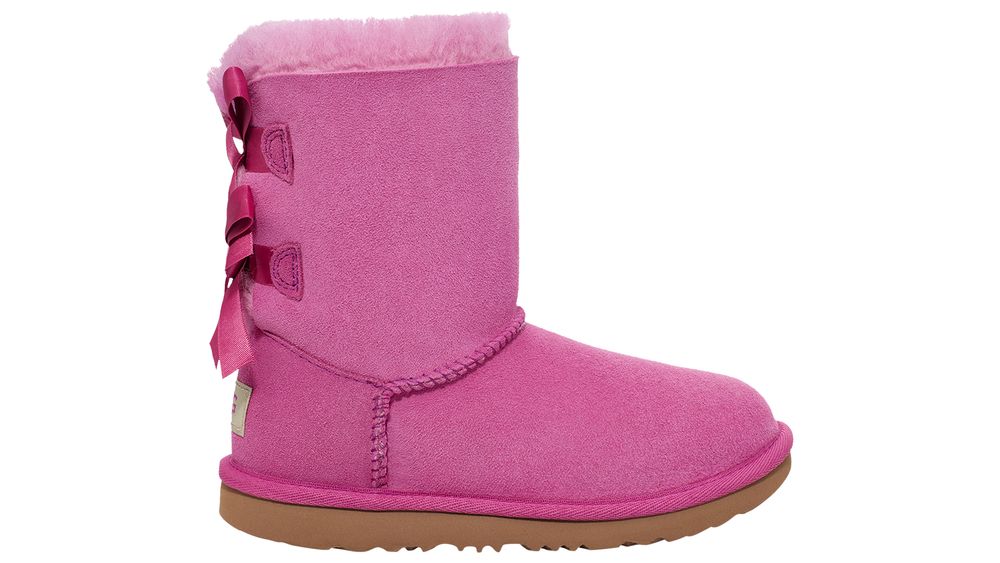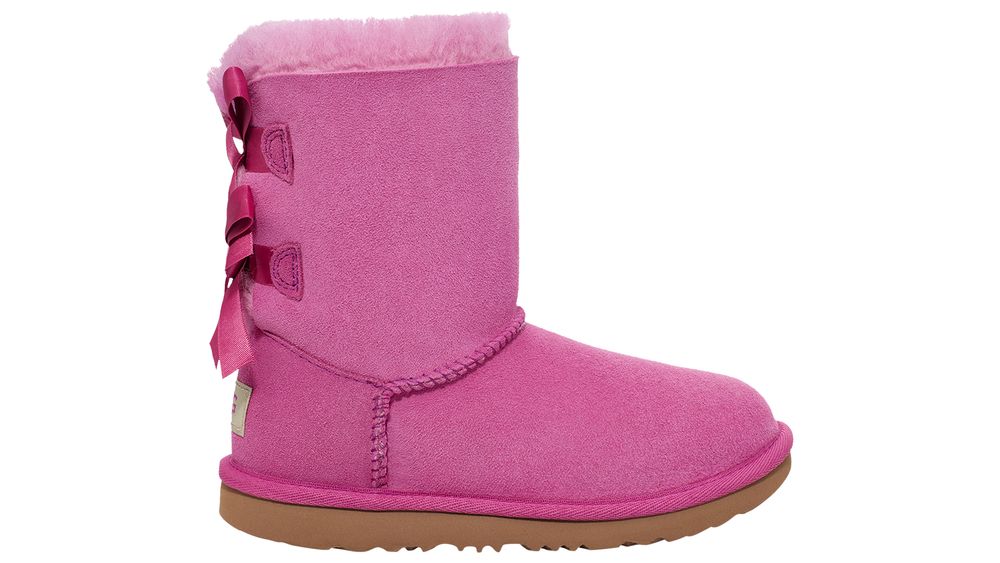 Kids Foot Locker
UGG Bailey Bow II - Girls' Preschool
From UGG
Bows make everything better, even a pair of classic UGGs. Taking a feminine route on the classic boots, the UGG Bailey Bow II keeps your baby girls supremely stylish. Made with a foam footbed for increased cushioning and the signature Treadlite by UGG outsole, these casual shoes keep them ready for all outdoor adventures. Completed with a woven heel label with an UGG logo and fixed satin bows along the back shaft, the UGG Bailey Bow II adds a luxe touch to your little girls' style.
UGG Bailey Bow II features:
17 mm Twinface sheepskin upper adds soft comfort.
17 mm sheepskin lining adds fuzzy comfort.
Shaft height: 6".
Polyester binding or textile binding made from 100% recycled polyester fibers brings eco-friendly comfort.
Protected: Post-applied treatment.
Topically applied water-repellency treatment.
Insole: 17 mm UGGpure; upcycled wool or 17 mm UGGplush; 80% upcycled wool/20% lyocell.
*This product contains real fur from sheep or lamb. Fur may be sourced from Australia, Ireland, the United Kingdom, or the United States. It has been artificially dyed and treated.